Bill Berkson 2012
Happy Thanksgiving
A Menu Poem by Geoffrey Gatza
A Twelve Course Meal over Twelve Hours
Guest of Honor : Bill Berkson
Thanksgiving Introduction
Hurray! It's Thanksgiving once again, another November, another year gone by, and another time to feast with dear friends. This is the eleventh Thanksgiving Menu-Poem and we are celebrating the great poet and art critic Bill Berkson. For two thousand and twelve we are celebrating with a twelve-course meal over twelve hours. A quick note, on the following pages we have everything Bill Berkson; including a full biography with links to poems, reviews and interviews. Hurray!
This menu is a bit more extravagant than most thanksgiving meals in a nationwide recession. But I think this best represents what I would serve to honor Bill. Since this is paper, a poem, a fiction, a conceptual dinner, it is all right to say we will spend our time in excess. This is a twelve-course meal and is the meal I would serve if resource were unlimited. A grand meal for all of our friends to gather in one place and for a few hours celebrate on this day of thanksgiving to honor our friend, Bill Berkson.
They say that if one lives long enough they and they continue to generate great work that person naturally becomes a national treasure. I truly believe that Bill a treasure, and one could make a case that he is a bodhisattva, a person who lives an enlightened existence and is able to move through life inspiring those around him. From his moving poetry to his insightful writings on contemporary art, along with many others, he has helped shape and craft a nation's artistic identity. He has the rare double gift of possessing as much charm as wisdom. I for one can attest that his writings have multiplied my world by ten-fold. We published a book of his art reviews and interviews, a collection of writings that holds so many thoughtful responses to things that cannot speak for themselves. I find my world so much richer for having Bill in my life. I am certain many hundreds of others can say something similar.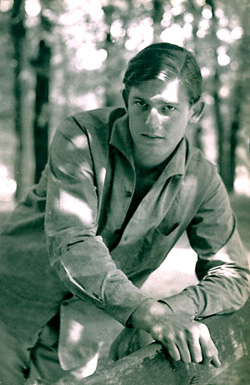 The poem that accompanies the menu is one long work entitled, The Twelve Hour Transformation of Clare. It details the disappearance, transformation of a woman into words. This poem was prompted by several deaths that occurred on the last day of January 2012. Notably, the artist Mike Kelley committed suicide and Dorothea Tanning died at the age of one hundred and one. Tanning, the wife of Max Ernst, known as the last surrealist had passed on. Her death created a wave of grief with in me. In the wake I was glad for her long life, the time she was given and how well she employed her talents. However, I also felt drowned in depression, loss. Now we live in a world where surrealism is actually art history. She took it with her, beyond the present tense; it resides in the past with our memories. She was a painter, printmaker, sculptor and poet, who kept with the current art scene. Even publishing with Graywolf Press her second collections of poems, last year, at the age of one hundred. Her life was extraordinary. And on January 31st, every online newspaper had posted her enchanting self-portrait "Birthday." In a flash I saw this poem and spent the next three weeks, in a constant state of work, writing it to completion.

It is very clear to me why this poem fits as a celebration of Bill Berkson; it is about the swirl of life, literature intertwined with memory, dying and thus disappearing. This is everything that we give thanks for on this day, surviving. It has been my very great pleasure to create this menu poem and I hope you enjoy!

Rockets, Geoffrey



Thanksgiving 2012 - For Bill Berkson

 

 

Bio

 

Born in New York in 1939, Bill Berkson is a poet and critic who now lives in San Francisco. He taught art history and literature from 1984 to 2008 at the San Francisco Art Institute. A corresponding editor for Art in America, he has published reviews and essays in such other magazines as Artforum, Aperture, Modern Painters, ARTnews and artcritical.com. He is the author of some twenty books and pamphlets of poetry – most recently, Not an Exit and Lady Air -- and was awarded the San Francisco Bay Guardian's 2008 Goldie for Literature as well as the 2010 Balcones Prize for his collection Portrait and Dream: New & Selected Poems. His previous books of criticism include Sudden Address: Selected Lectures 1981-2006 and The Sweet Singer of Modernism & Other Art Writings 1985-2003. Jed Perl in The New Republic remarked that The Sweet Singer of Modernism "is animated by an easygoing prose style, an exact feeling for the power of images, a keen respect for the value of an artist's words, and an abiding fascination with the art world as a social fabric."